Motivated by Design: Become your Best Self by Embracing your God-Given Identity
Do you ever find yourself wondering what your purpose is or where you belong?
Many of us grow up feeling like we don't fit anywhere. When we are younger, we don't have a confident sense of who we are, so we bend and mold to the crowd around us. Yet we oftentimes continue that pattern well into adulthood. We spend life going through the motions without a sense of identity or purpose.
It doesn't have to be this way! God reveals in His Word that there are seven Motivational Design Gifts, which He has given to each one of us. These gifts represent God-like traits He put inside of you for a purpose, and you have one dominant gift that determines what you will do naturally in life. With some maturing, intentional education, and practice, you can become your best self and embrace your God-given gift.
In this thoughtfully accessible book, you'll learn:
The difference between the three categories of gifts

What the Motivational Design Gifts are and how to identify them

How your gift connects to and illuminates your purpose

How each gift manifests in both immaturity and maturity

Tools to utilize the gifts in your marriage, family, friendships, and career

Why each unique gift is needed
Reviews of Motivated by Design
Cindy writes a great book articulating the heart of God for the different types of motivations people have. Her insights helped me add clarity to my own internal make up and will help bring clarity to yours, too. I highly recommend this insightful book!

~ Keith Ferrante, author of 20 books, founder of Emerging Prophets, and business consultant for highly-motivated business leaders
Every human being is hard wired with spiritual gifts from God. It is within our very nature to think and act through a unique lens that in a sense "colors" how we live life. This Divine lens can be understood through what is known as our Motivational Gifts. In her book, Motivated by Design, Cindy has given us a timely and powerful tool that will help define and clarify our own motivational gift(s). Her background as a family therapist and life coach makes Cindy uniquely qualified to equip and bring truth on this topic that is both revelational and practical. Discovering your heavenly identity begins by knowing who God says you are, and embracing the strengths of your motivational design is a key step to becoming the fullness of who God created you to be.

~ Bethany Hicks, speaker, trainer, and co-founder of Prophetic Company
About Cindy Hatcher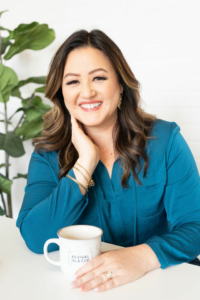 Cindy Hatcher graduated from Hardin-Simmons University with a Master of Arts in Family Psychology in 1998. She then opened a private practice as a Licensed Professional Counselor and Licensed Marriage and Family Therapist. Cindy is also a Certified 7 Mountain Professional Coach and the founder and CEO of Revive Leadership International, LLC.
Her desire is to help you reach your destiny, and to live your best life in every area of life with personal and professional growth and development. As a minister, Cindy is a recognized Apostolic Prophet and revivalist trainer and loves to teach, equip, and empower the Body of Christ.
Purchase your copy of Motivated by Design on Amazon!