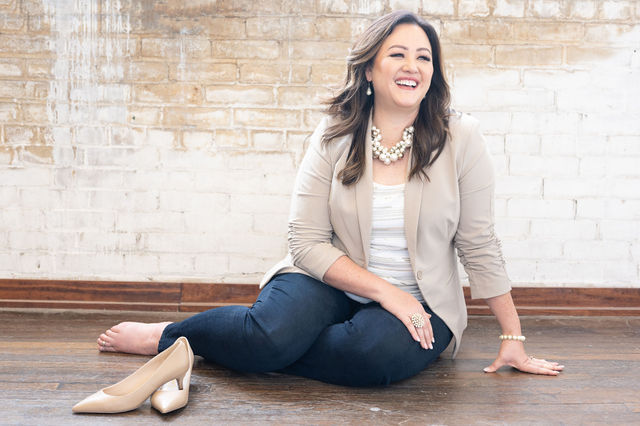 Mary Poppins had it right…
"Raindrops on roses and whiskers on kittens, bright copper kettles and warm woolen mittens, brown paper packages tied up with strings, these are a few of my favorite things."
Here are a few of MY favorite things and the people that offer them, too! I only recommend what I truly use, support and believe in. Some may be affiliate links and some are not. But ALL are amazing in your Whole Hearted Leader's arsenal.
TECH FOR THE NON-TECHY:
www.TryKartraNow.com – Kartra is my favorite all-in-one program online to help get your business into growth mode. My go to for simple websites, landing pages, membership programs/portals, courses, calendars/schedulers, email lists and campaigns, sequences and automations, surveys and quizzes, affilate programs, and selling products and services. Click the link and get a 14 day trial for only $1!
Sociatap.com – Get your own Sociatap, a site that makes sharing all your links super easy. Boss tip: purchase a domain name from Hover.com with my link (save $2 off!) and then forward the domain to your Sociatap. Mine is: www.FollowCindy.com. This way, even if I don't have a business card, I can tell people to find me and all of my offers and social media links in a simple and easy way to remember and find me. Promote yourself anywhere and anytime.
Hover.com – Hover is my favorite domain host/provider because they have: Simple & straightforward domain management experience. Best-in-class phone, chat and email support. Free domain privacy to protect your contact information. Hundreds of domain extensions. Automatically connect to many popular web hosts in seconds. Freedom to connect to any web host or site builder. Domain forwards and mailboxes. Powerful domain management tools.
PRODUCTIVITY
Hexagon timer – stay focused with this quick and easy timer with 5 to 60 minute options

Abidely.co – My favorite devotional lifestyle planner. Cover made with gorgeous PU leather and has monthly, weekly and daily sections. Get the starter kit for only $99.
HEALTH AND WELLNESS
1 Gallon Water Jug – get your daily water in with this easy to use jug
Neck Massager – Love using this on my neck and back
Cloud Massage Shiatsu Foot Massager – This is the BEST gift my husband ever gave me!
Herbal Alchemy – Pure, clean skincare and supplements that get you healthy, inside and out. My must-haves: Bloom Cleansing Bar, Body Lotion Bar, Facial Lotion Bar, Blackberry Leaf Serum, ARISE Clean Energy drink, Collagen powder supplement.
Young Living Essential Oils – the highest quality essential oils – some favorites: peppermint, lavender, thieves, valor, awaken, joy, stress away…there are too many!
OTHER PROGRAMS
The 100X Academy for Kingdom Entrepreneurs
31 Day Wisdom Challenge – Every January, read a chapter of Proverbs each day to seek God's wisdom for the year and hear from various speakers and leaders share their perspectives.
Wealth with God course by Jim Baker
SUPPORT THESE NON-PROFITS
GlobalAwakening.com
GCAwareness.com
HookersForJesus.net
Operation Underground Railroad